Small Boats, Big Adventures

Aspen, CO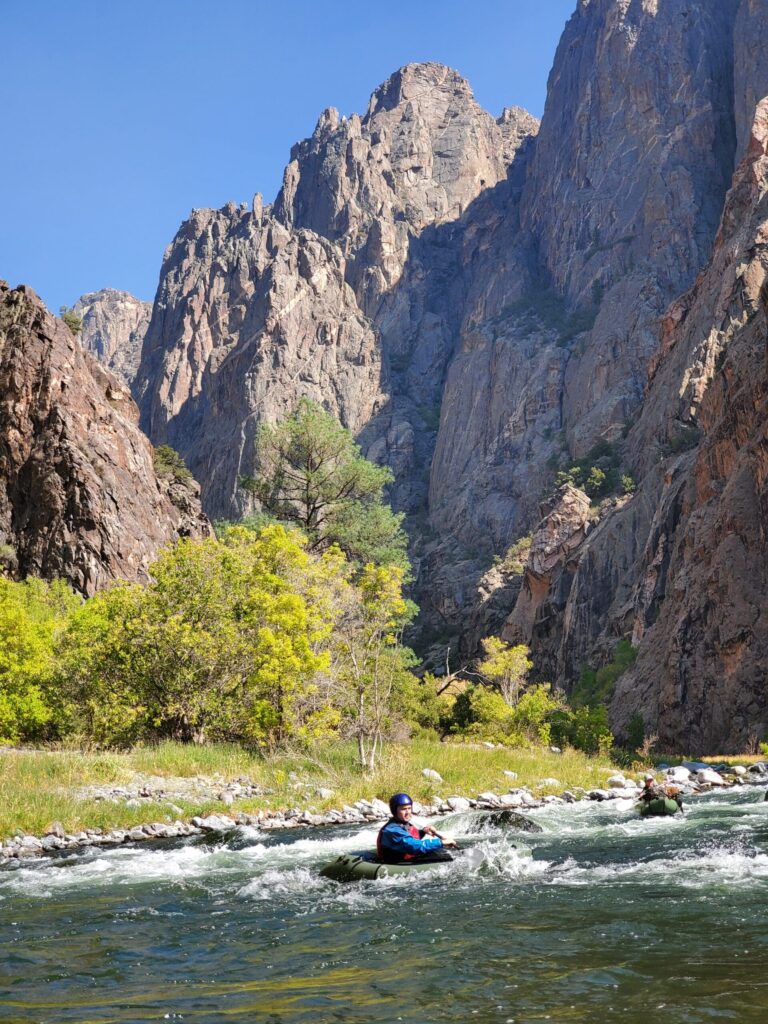 Packrafting is a burgeoning water sport that is growing with incredible popularity. It combines many elements of kayaking, rafting, and backpacking in a user-friendly package. Packrafting opens many doors for what is possible in a river expedition. Beyond the incredible capabilities these small craft offer, they are downright fun.
Packraft Colorado intends to be the preeminent outfitter and resource for packrafting in central Colorado. We are based in the Roaring Fork Valley and hope to share our collective experience with you and get you psyched on packrafting! 
We stock exclusively Alpacka rafts and can set you up with a state-of-the art packraft, paddle, wetsuits, and all the other accessories you might need to make your packrafting trip a success.
For the 2022 season, we will be offering monthly courses to introduce people to this sport, as well as courses to refine abilities for intermediate and advanced boaters.
We will also be offering for the summer season guided day trips to the guests of our Roaring Fork Valley, which includes a luxurious shuttle to/from your hotel in Aspen/Snowmass, all the necessary gear, and experienced guides.
Our introductory course is a full-day class that will teach you everything you need to know to start getting on the water. We will cover hands-on skills ranging from setting-up your boats to paddling technique and wet re-entry, and logistical skills such as reading water to packing for overnight trips. We are happy to rent packrafts for a small fee.
The full-day intermediate course will teach paddlers the skills needed to safely run advanced whitewater. You will learn skills such as eddy turns, edging, running safety, basic rescue, and more. We expect all participants to have their own packrafts for this course.
If there is enough demand, we are happy to organize an ACA-certified packraft specific swiftwater rescue training course. This would be a two-day course. Please contact us if you are interested in making this happen.
We are renting brand-new 2022 Alpacka Classics and Wolverines!
Alpacka Classics are the staple of the packrafting world. They are the perfect balance of lightweight portability and whitewater performance. If you are new to the sport, this would be your best option. We have boats with and without internal storage (TiZip).
Rate w/o TiZip: $50/day
Rate w/ TiZip+bags: $60/day